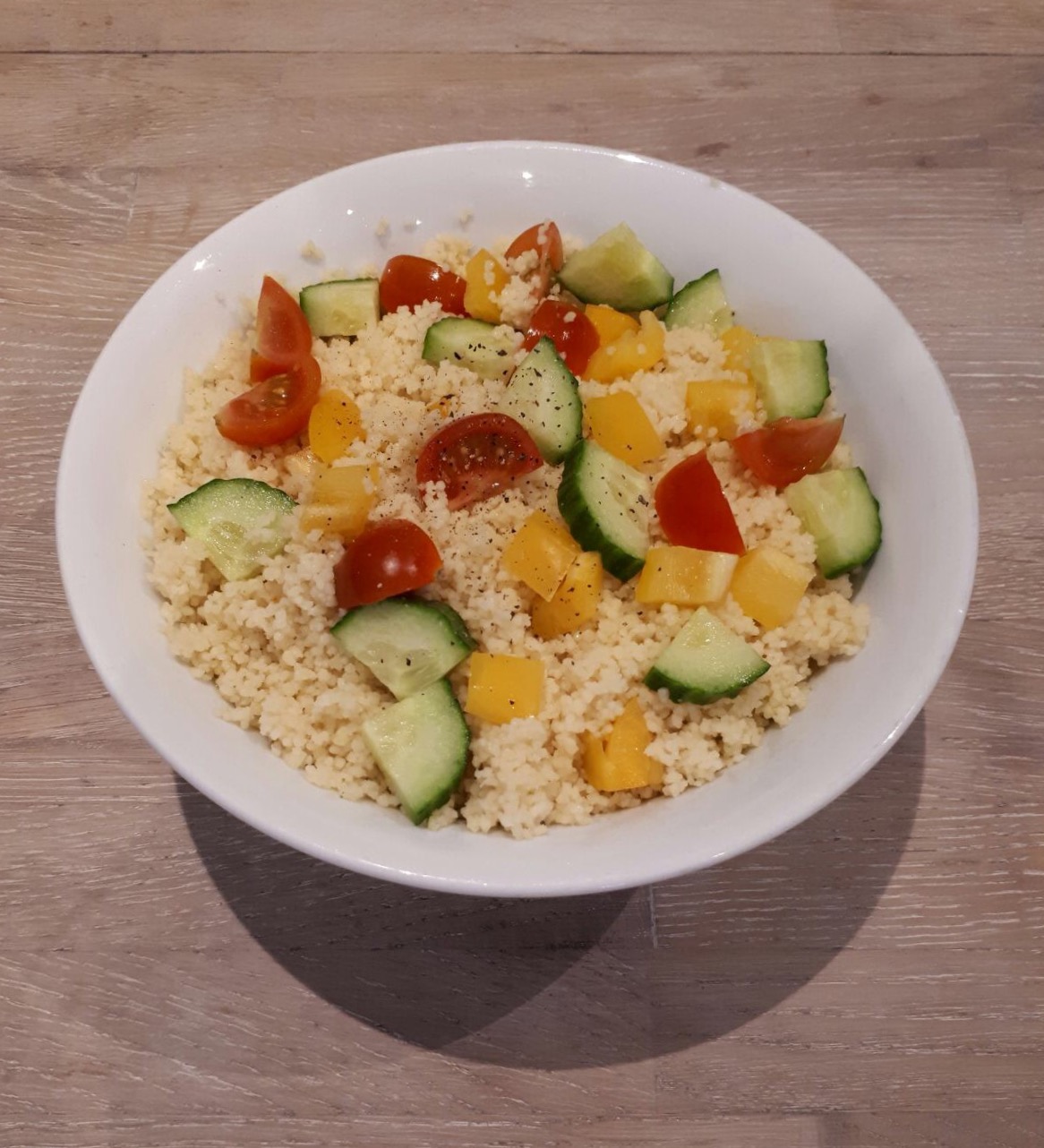 Ingredients
Serves 4
1 cup cous cous
1 cup boiled water
1 tbsp olive oil
¼ cucumber
10 cherry tomatoes or 4 larger tomatoes
1 pepper
½ cup sweetcorn (tinned or frozen)
Half a lemon
Dried mixed herbs (optional)
Method
Put the cous cous in a large bowl or saucepan, add the water, olive oil, squeeze in half of the lemon, and cover for 5-10 minutes.
Chop up all the vegetables into small pieces.
Once the cous cous has absorbed all of the water, add the vegetables, dried herbs (optional) and stir with a fork. Enjoy!