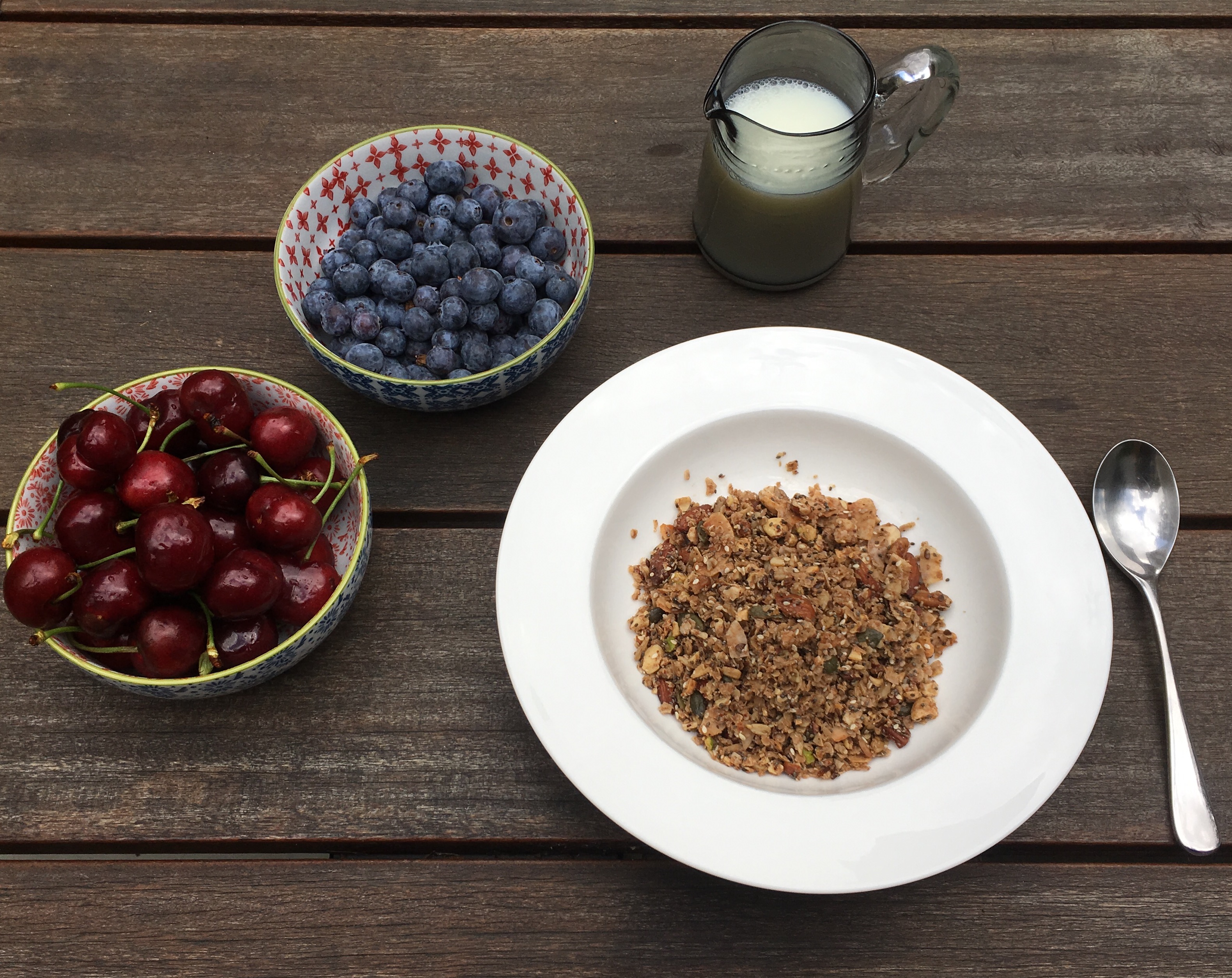 Ingredients
4 cups oats
1 cup chopped mixed nuts, such as almonds, pecans, walnuts, pistachios etc.
½ cup sunflower or pumpkin seeds
1/3 cup coconut oil
2/3 cup honey or maple syrup
1 tsp vanilla extract
1 tbsp cinnamon
Method
Combine the oats, nuts, seeds and cinnamon in a bowl
Mix together the coconut oil, honey or maple syrup and vanilla extract in a saucepan on a low heat until melted
Mix the wet and dry ingredients together in the bowl
Spread the mixture evenly onto a baking tray (you may need two trays depending on the size)
Bake in the oven at 180 degrees for 30 minutes or until crisp. Make sure to keep checking the mixture and stir half way through cooking as it can burn easily.
Once cooled, store the granola in an air tight jar for up to two weeks.
Enjoy sprinkled onto plain yoghurt or with milk.