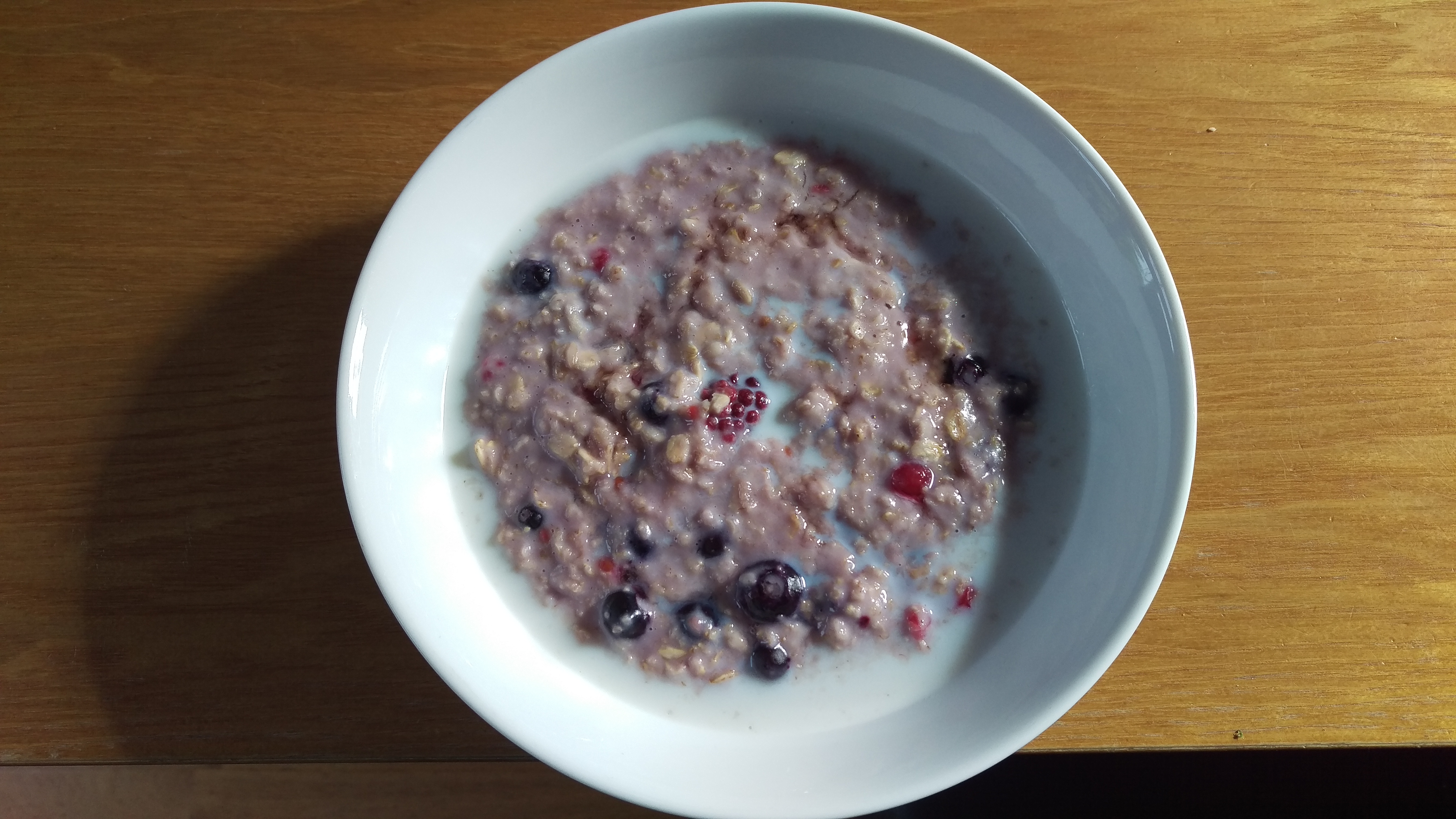 Ingredients
Serves 1
½ cup porridge oats
½ cup milk
Toppings of your choice
Method
Stir the oats and milk in a saucepan and cook over a low heat for 5 minutes. Then add the toppings of your choice.
Bursting berries: Raspberries, blueberries, strawberries or cherries.
Spiced apple: Slices of half an apple and a sprinkle of cinnamon.
Chunky monkey: Slices of half of a banana and a drizzle of peanut butter or honey.
Or create a combination your own toppings, such as jam, raisins, berries, nuts etc.!